Connect with people who care.
Plan your day, but keep an open mind. Our residents are always coming up with events and activities that offer unexpected and surprising ways to connect, learn and have fun! Whether you prefer an invigorating class or quiet relaxation, intellectual stimulation or a little pampering, you'll find opportunities for all just steps from your door.
As a community partner of the Jewish Federation, we're strongly connected with Jewish history and values. You'll meet many residents who've found enriching ways to be part of the social service organizations, synagogues and schools that provide services to those in our neighborhoods, Israel and around the world.
Consider becoming a resident ambassador, helping to orient visitors or new residents. Volunteer in the sundries store and socialize with customers. Join a resident committee and propose ideas for menus and activities. Or take part in Friendly Fridays, where you introduce yourself to someone you don't know and welcome a new person by name.
Be Inspired
Local, national and international volunteer opportunities
Spiritual connections through services and discussion groups
Interest groups such as Judaic study group and conversational Yiddish
Creative classes
Presentations, lectures and speakers forums
Open art studio
Craft lessons and painting classes
Be Well
State-of-the-art fitness center with personal trainer
Resort-style pool
Wellness hub
Fitness classes, including Tai Chi and yoga
Beautiful campus with walking paths
Spa services in the Ted & Barbara Wolk Spa and Fitness Center
Be Connected
Programs at the Jewish Federation of South Palm Beach County
Community art projects
Men's breakfasts
Women's participatory group
Shabbat services and Oneg Shabbat
Observances such as High Holidays, Yizkor and celebrations such as Sukkot
Caregiver support groups, e.g., Alzheimer's Association and Parkinson's Support Group
Be Entertained
Seasonal celebrations and holiday parties
Restaurant outings
Local excursions
Travel within the U.S.
Bridge and canasta club
Movie nights
Happy Hour
Events at Delray Beach Playhouse, Willow Theater at Sugar Sand Park, Biefeld Auditorium at Sandler Center, Norton Museum of Art, The Wick Theatre and Boca Raton Resort & Club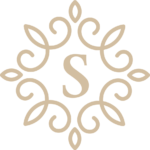 Intrigued by what our residents are up to? There are many ways to get involved.