Senior Rehabilitation in Boca Raton, Florida
Relax and recover in a gorgeous setting.
Feel better, faster after surgery, injury or illness.
Return to the Boca Raton lifestyle you love with top-notch rehabilitation services at our Health Center. We take a comprehensive approach to your recovery, with an innovative rehabilitation program called Return to SELF. It's short-term, post-acute care that will help you achieve maximum Strength, optimum Endurance, enhanced Lifestyle and restored Function.
Whether in a therapy room or the comfort of your own home, our team of experts delivers individualized treatments 7 days a week, at times that suit your schedule. You don't have to be an Independent Living resident in our community to access our short-term rehabilitation services. Our physical, speech and/or occupational therapies are offered to people of all ages from Boca Raton and the surrounding area.
Brand-new suites with private bath and shower
Licensed nursing staff and certified nursing assistants on duty 24/7
Multidisciplinary team of expert therapists
Advanced technologies and state-of-the-art equipment
Special dietary needs accommodated
Variety of activities and programs
Spiritual support
Living room, library and art studio
Visitors welcome anytime
Pet-friendly environment
Full-service spa, salon and barbershop
Three chef-prepared gourmet meals served restaurant-style daily, plus snacks
Open to public with month-to-month contracts and no upfront buy-in required
24-hour on-site security
Most third-party insurance accepted, including Medicare
Frequently Asked Questions
Physical programs such as strength and mobility training, muscle re-education and therapeutic exercise are the programs that help you recover after injury, illness or surgery.
Our therapists help you achieve a higher level of independence with programs that focus on daily living activities. These include strength and range of motion training, cognitive integration techniques, learning how to use adaptive equipment, and becoming more adept with daily tasks.
Speech and language pathologists will assess any communication issues or swallowing dysfunction. They'll design treatments that help you with language ability, provide alternative communication strategies and suggest changes to diet.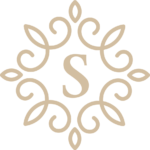 If you have an upcoming surgery, contact us today to see one of our licensed professional therapists.