Boca Raton Skilled Nursing Home
Long-term care beyond compare.
We serve seniors who already live in our community, as well as those living elsewhere who desire an exceptional setting for superlative skilled care. We offer medical services dedicated to your health and well-being, with round-the-clock nursing care tailored to your unique needs. To help you feel your very best, our services nurture all dimensions of wellness – physical, emotional, social and spiritual.
You'll receive top-tier medical support in a resort-like setting, with a staff-to-patient ratio that allows us to take care of every detail swiftly and effectively. Unlike any nursing home in Boca Raton, Florida, only Sinai Residences offers this combination of compassion, comfort and quality, aligned with the highest standards of professional care.
Brand-new suites with private bath and shower
Licensed nursing staff and certified nursing assistants on duty 24/7
Physician-led care with a coordinated team of experts
Special dietary needs accommodated
Variety of activities and programs
Spiritual support
Most third-party insurance accepted, including Medicare
Sunroom, library and art studio
High staff-to-patient ratio
Full-service salon and barbershop
Personalized assistance with daily tasks such as bathing, dressing and grooming
Transportation to medical appointments
Three chef-prepared gourmet meals served restaurant-style daily, plus snacks
Open to public with month-to-month contracts and no upfront buy-in required
Visitors welcome anytime
Pet-friendly environment
24-hour on-site security
Frequently Asked Questions
It's expert care provided around the clock by licensed nurses and therapists. RNs, LPNs, certified nurse aides and certified medication aides all contribute to Skilled Nursing care. Care can be short term to help with recovery and rehabilitation, or long term to treat acute illness.
This type of care is sometimes needed after illness, injury or surgery, without hospitalization. Skilled Nursing helps with the activities of daily living, but at a higher level. Some typical health conditions that could require skilled care include stroke, diabetes, Parkinson's or Alzheimer's disease, or a fall-related injury.
Skilled Nursing is the right choice for those who require attentive medical care but don't have the acute needs that make hospitalization necessary. It provides a higher level of care than Assisted Living, whether the need is for more hands-on assistance with routine activities, rehabilitation services or long-term care.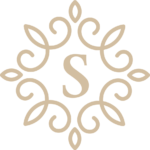 Discover a comprehensive approach to short- and long-term nursing care that supports every dimension of your health.