Mmmmm. Nothing but delicious choices on the menu.
Need a quick nibble? In the mood for a formal feast? Whether you're dining in your home or on the terrace with a party of friends, our talented culinary team has you covered. Menus are refreshed regularly and feature tasty made-from-scratch cuisine with the freshest seasonal ingredients.
Like a fine country club, all our venues offer a 5-star dining experience and gracious, efficient service. Savor inspired recipes from classic comfort food to ethnic specialties. And you should certainly save room for our heavenly selection of desserts.
Vast choices – rotating menus, special seasonal and holiday dishes, local favorites
Formal dining room with sommelier and fabulous dessert selection
Casual meals at The Bistro café
Mediterranean-style courtyard for al fresco dining
Private dining room
Brick oven pizza
Heart-healthy and other dietary options
Unique flexible dining program
Chef-prepared healthy meal options
Mobile reservation app for quick table bookings
When you're planning a party, you can count on our chef's expertise in catering intimate and large-scale events. They will gladly design a menu for the occasion.
Dining Room
You'll want to dress for dinner, but no jacket is required for men. Formal, elegant, white-tablecloth dining with a carvery and fabulous dessert station. Delectable entrées such as prime steaks and fresh-caught seafood.
The Bistro
Linger with friends over coffee enjoyed al fresco in the courtyard. Or grab a quick bite at The Bistro on the way to a night at the theater. Our casual dining venues follow the same standards of excellence as our dining room, with just a little less fanfare.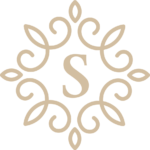 Join us for a tour and get a glimpse of the sumptuous 5-star dining experience we're famous for.