Independent Living for Seniors in Boca Raton, Florida
Never compromise.
You never have, and you never will. Why shouldn't change be effortless? Why not add further dimension to your accustomed lifestyle? Why be content with anything other than the people, culture and services you enjoy?
Premium touches
Mizner-inspired architecture and luxurious interiors are the setting for active, independent living in Boca Raton, Florida. Be free from chores and home maintenance hassles – cook only when you feel like it. Entertainment, culture and dining are only steps from our upscale senior apartments.
Good-natured residents
Our supportive community is filled with helpful, like-minded neighbors. Keen on a particular apartment? Resident ambassadors will gladly open their homes so you can see what it's like to live here. After you move in, our Welcome Committee helps you get settled and shows you around.
Comprehensive care
Flexible and convenient services include in-home health services available in 15-minute blocks, a wellness clinic and medical staff on call 24/7. Even better, when you're a resident of our LifeCare community, your future health needs are covered – cleverly and completely – with priority access to all levels of care in our Health Center, and little to no increase in monthly fee.
All included:
14 distinctive 1-bedroom and 2-bedroom floor plans
High-quality finishes
Dens, terraces and balconies with most apartments
Plush wall-to-wall carpeting in living and bedroom areas
Maintenance provided – inside and out
Washer and dryer in your apartment
Housekeeping and in-home linen service
Large kitchens with stainless steel appliances
Spacious bath/s with double vanities in many homes
Generous walk-in closet/s
High staff-to-guest ratio
Individually controlled heating and air conditioning
High-speed internet access
All utilities
24-hour emergency call system
3 guest studios
Gated community with security 24/7
Concierge hours from 8 a.m. to 10 p.m.
Valet parking
Hurricane-safe construction
Servicing of all equipment and appliances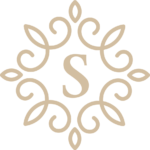 Live the way you want with all the comforts you already love. Call us at (561) 571-7278 to learn how.