Memory Care for Alzheimer's and Dementia in Boca Raton, FL
Reconnecting loved ones with peace and purpose.
Memory Care at our Health Center in Boca Raton, Florida, offers a safe environment for those who have Alzheimer's and other forms of dementia. We welcome all seniors, including those who don't currently live in our community.
Care is catered to your loved one's needs and routines, with life-affirming activities that celebrate their remaining abilities and honor their personal story with dignity and respect.
Beautiful residences and common areas are specifically designed for those with memory loss to reduce confusion and wandering. Memory care staff are chosen for their skills, but also for their genuine compassion and kindness. They're experts at managing individuals at all levels of memory impairment.
We'll work with you, your loved one and other family members to create a customized care plan. Whether your loved one needs structure and familiar routine, or does better with a flexible, spontaneous schedule, we're deeply committed to their happiness and well-being.
All-private, furnished suites
Housekeeping and maintenance
24 all-private, furnished suites within 2 secure neighborhoods
High staff-to-resident ratio with care around the clock
Licensed nursing staff and certified nursing assistants help with daily living tasks
Medication management
Secure memory garden courtyard
Motion detectors for safety
It's Never 2 Late® (iN2L) program – innovative person-centered technology that uses photos, music, videos, puzzles and games to increase engagement
Personalized assistance with daily tasks such as bathing, dressing and grooming
High staff-to-resident ratio
Transportation to medical appointments
Three chef-prepared gourmet meals served restaurant-style daily, plus snacks
Open to public with month-to-month contracts and no upfront buy-in required
24-hour on-site security
Most third-party insurance accepted, including Medicare
Family support and education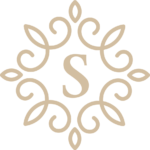 Find out about the innovative Memory Care services offered at Sinai Residences.