Your fulfilling journey, uninterrupted.
Take your seat among fellow storytellers, journey sharers and joy seekers, and increase the fulfilment factor on your life's odyssey.
As you befriend our accomplished and fun-loving residents, you'll be embraced by a larger community. Our prestigious address on the Jewish Federation campus brings access to innovative educational, cultural and entertainment programs. It supports a progressive lifestyle that celebrates Jewish culture and heritage, and welcomes people of all faiths and backgrounds.
Further enhancing your days are our smiling, attentive staff. Like trusted family, they're always there when you need them, eager to learn your preferences and meet your needs. Every detail of our lavish community is geared toward maintaining a sophisticated standard of living, made all the better with priority access to long-term care.
"We both love all the social events at Sinai Residences, and the chance to meet new people who have similar hobbies and interests. There are plenty of interesting things to do, and we love that everything is
brand-new.

"
– Les and Toby Weiner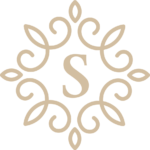 Learn how you can continue to live life to the fullest in Boca Raton's premium senior living community.